 Engineering Book Club
An online community of professionals that enjoy reading and discussing engineering books together.
Join our free mailing list and receive one weekly email with the best of engineering books. No spam, ever.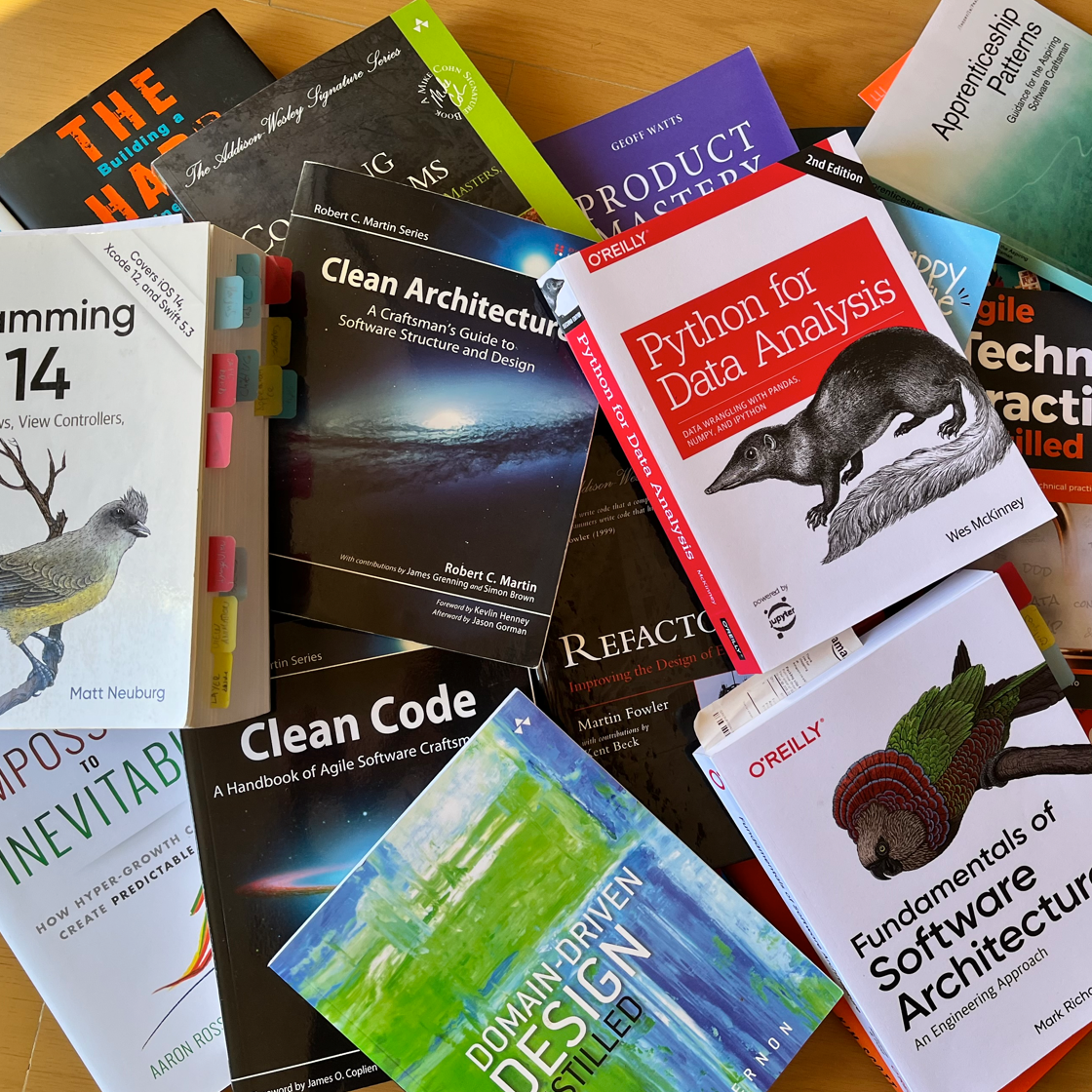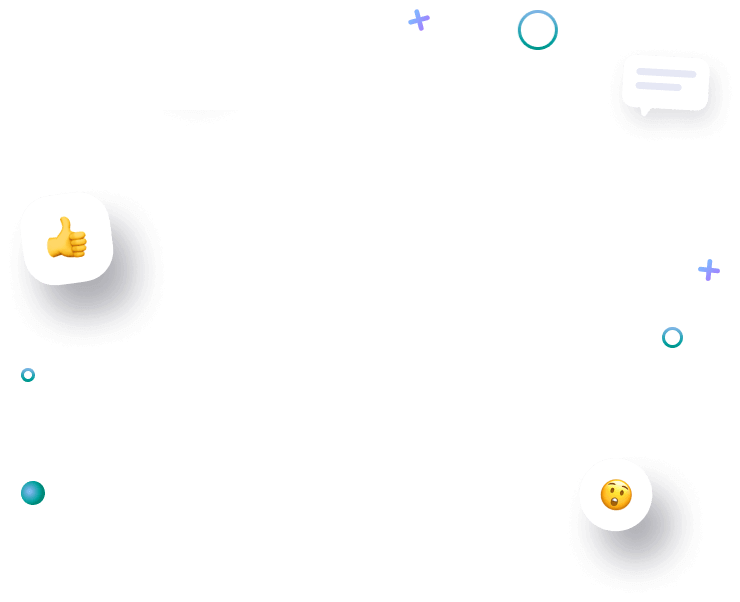 Learn and Grow
investing in self-education

Open for Everyone
it does not matter how experienced you are
A Community for Everyone
If you are a professional working in the Software Industry, this is a community for you. This is not only a book club, this is a place where everyone learn together from each other. The books are the perfect excuse for creating debates around topics.
Students and recently hired professionals
You are a student, just being hired or in the early stage of your career and you want to learn from more experienced professionals.
Experienced Individual Contributors
You have been already working for years but you are looking for other opportunities to keep learning new stuff.
Engineering Managers and Leaders
You are in a managing or leading position and want to bring your skills to the next level. How the Book Club Works
By joining The Engineering Book Club, you will be part of an online community of professionals. It is a private space that we use to share our thoughts and ideas and debate in a safe environment.
The books that we read are selected by the community. We have a section where everyone shares their thoughts about the book asynchronously. We also schedule every two weeks a virtual coffee to join everyone together and chat about the book.
Professional Network
Connect with other professionals with similar interests.
Acquire New Skills
Read engineering books while sharing your thoughts.
Growth
Grow professionally alongside other talented professionals.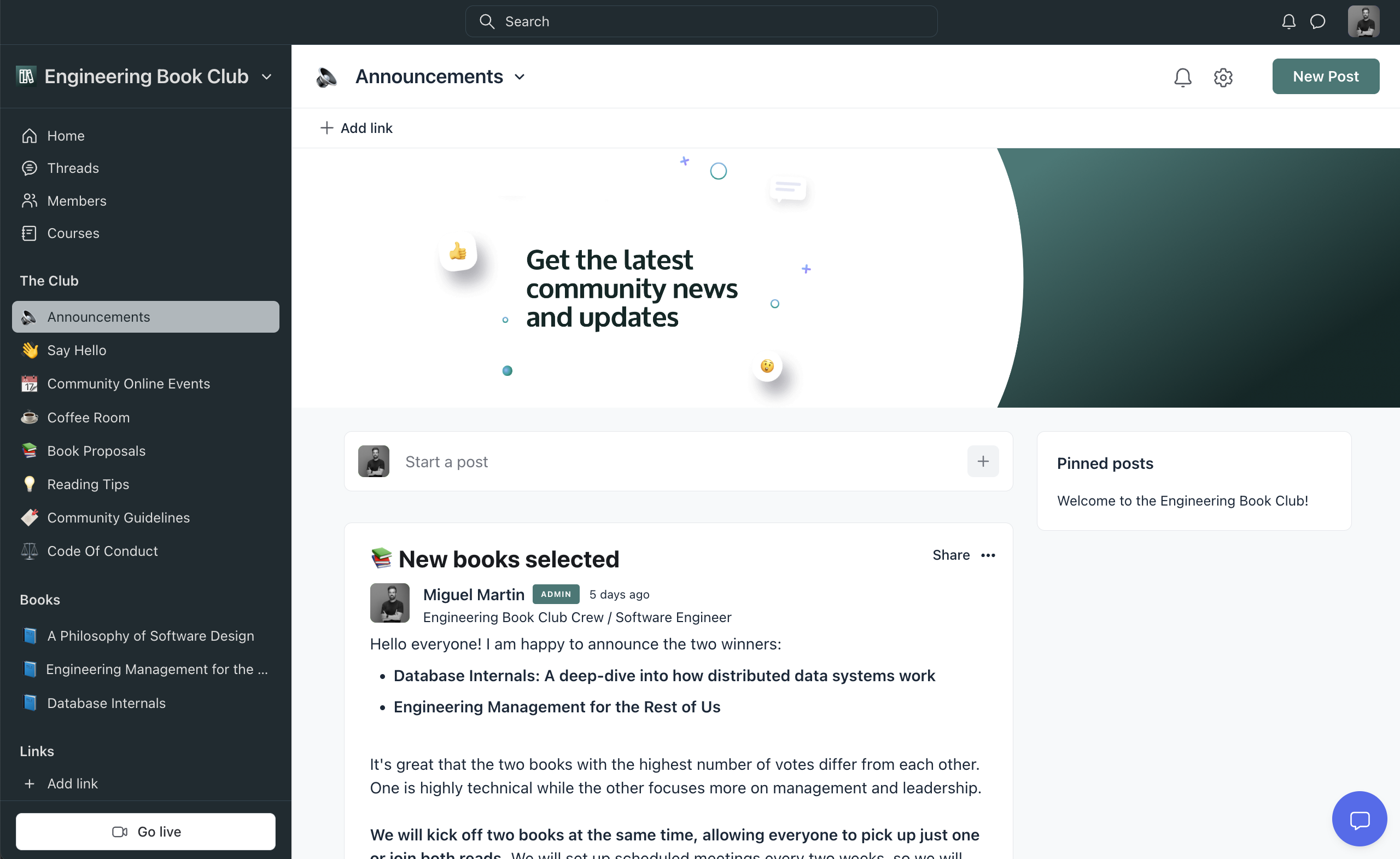 Books that we are currently reading
Database Internals (Chapter 12)
Book by Alex Petrov
Understanding Distributed Systems (Chapter 1, 2 & 3)
Book by Roberto Vitillo
The New Turing Omnibus (Chapter 1, 2, 3, 4 & 5)
Book by A.K. Dewdney